The environment friendly material is the gift from mother nature.
And it will return to the earth.

The biodegradability fiber is biomass material which is made from the resin derived from plants. The base material which is polylactic acid is made from corn mainly. The polylactic acid has the lowest level amount of CO2 when it is burned compared to other plastic. Moreover, the ingredient which is corn absorb CO2 when it growth so it is good for carbon offset, by using biodegradability material we can reduce CO2 which contributes to global warming, more than using other plastic. Of course the biodegradability fiber does not produce a poisonous gas.
FEATURE OF BIODEGRADABILTY FIBER
CO

2

amount when it is burned is very low.

Under normal room air temperature, it will not do much biodegradation,
so it can be used for long period.

Under moderate condition of moisture and temperature like underground,
microbe will start biodegradation and decompose the fiber
into CO

2

and water completely.
PRODUCTS USING BIODEGRADABILTY FIBER
ASAHI FIBER will produce various products by using biodegradability fiber. Please contact us, we will make prototype on your request.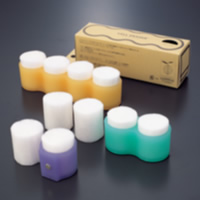 Cell eraser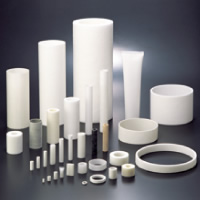 Various type of filter
Growing bed for water culture